Go Long on One
A great way to get people present and build a lifetime memory is to take one common thing and focus on it; then weave that into your happening from beginning to end. Whether it is a sight, sound, texture, or a taste – infuse this one special element throughout. Let's use for example a sunset. This is an occurrence that happens every day in everyone's life, but by you sharing your appreciation of it and making it a focal point of inspiration, can unify yourself with your guests and in a very selfless fashion. There are so many points of inspiration that come to mind when I think of Sunsets; the conclusion of the day, the birth of the night, light to dark spectrum of colors associated with the sunset, enlightening glow of dusk, and the mysterious aurora of the night sky.
Now comes the fun part infusing it into the Happening. I always like to design my happenings backwards going from the big moment and working my way out. The obvious choice would be something like a ceremony at sunset. From here, I can envision what the color scheme for the environments to be playing with beautiful warm tones; pinks, oranges, and ambers. Throughout the scene from personal flowers to aisle runners and even accents on the wedding party's attire. For the cocktail reception to follow, keeping the theme, going by pairing colors of dusk to night throughout every aspect – decor, florals, lighting, tenting, and even entertainment. Use table linens starting with guest arrival table and ending with dining tables going from the bright to rich colors. The same thing can apply for the lighting. Printed goods like save the date, invitation, and menus, maybe just a slight fade of color from top to bottom. Or consider adding in a simple logo such as the silhouette of the circle we all see before the sun slips away – it could be beautiful when done in a foil stamp.
Think about sunset inspired dessert, a peach Carmel flambé could really be just the right feather in your cap! Add in a couple of songs dealing with a Sunset and night and you are there! Repeat, repeat, repeat! The choice is up to you to do it boldly or subtly, they both work! It's just a matter of preference.
When I think back on some of the greatest Happenings, they come always connected by one common denominator – infused by inspiration and brought to life through celebration!
Picking Space
I like to think of Happening spaces in three primary categories. First a raw space, second an event space, and third a multi-service venue. All of these can be indoors or outdoors, and in many cases a combination of both.
Old Dog New Tricks
I'm not sure by who or when the phrase was coined, you can't teach an old dog new tricks. I am here to tell you that with the changes we as a people have made to embrace ease and convenience provided by technology, I think it would be fair to say that this statement does not apply across the board.
+++++++
What does it really cost all in? These days, planning anything can be so challenging when it comes to managing a budget. I find this experience to be even more overwhelming in my beloved events industry. When I first started, I learned very early on that when planning events everything is subject to change, and one of the biggest items was the bottom line. For the most part our industry is set to send out quotes factored on base prices, and mentioning different service fees, taxes and gratuity that will be added to the final bill. In many cases these additional fees are not tallied in the quote, and they all combined can add almost another 1/3 to the price!
Right Sized
Too short, too tall, too big, too small. The struggle to be right sized has been a lifelong endeavor. How do I measure up? This seemed to fluctuate as often as the wind. Ironically, the exception to the rule in most cases was being content and feeling right sized. Years ago, I was given the advice that I am perfect in my creators eyes. Although this did not set in instantly, overtime I have come to appreciate this thought. I believe in this world that there is a kind energy; this kind energy has me exactly as I am today. Although I'm not perfect at this process, I do practice, and the result is a feeling of connection and togetherness.Full Story »
Create and Attend
So after what seems to be an eternity of tossing and turning, I finally succumb, my pillow has it in for me, and that perfect angle of alignment to provide some blissful sleep will not be granted.
I shuffle my weary bones into the bathroom and in my sleep deprived state, I mistakenly turn on the lower faucet which turns on the handheld sprayer in the shower and cold water releases itself upon me. Every muscle in my body tenses immediately as I begin to cop an attitude, at whoever put that faucet there, thinking they must be cruel. From the shirt I wanted to wear having a missing button, to the self absorbed driver in front of me consumed by an apparently life altering phone call prohibiting them from hitting the accelerator, as the traffic to my right and left flies by me. With every continuing moment the odds of my situation improving seem to drastically decline.
I know we all have days like this. I remember one time going through a similar story, it involved a plane being delayed and my friend who was kind enough to listen came back at the end and said. "So I understand you were extremely inconvenienced, and you have alot of evidence to support your conspiracy theory, however how do you account for the other several hundred passengers that were also affected by this delay? I roll my eyes and that sinking feeling comes up on me and I come to the realization it's not all about me.
I have found this willful thinking can wreak havoc on every aspect of our lives especially during in event productions. The direction our thoughts can go in two ways. The first is of doom and conversely, the second is when everything starts to come together the way we had envisioned, we assume everything else should follow in the same path. It is like thinking that because the first half of riding bull went well the second half is a guaranteed success.
Through my experiences as an event designer I have been humbled by this process. Today I am a firm believer of that there is a significant difference between expectation and reality. This is a challenge for me because I am a dreamer, and my craft is turning dreams into reality. The good news is that I realize that if I don't hold my expectation so tightly, that reality more often than not will deliver something better.
When designing an event I take this concept very seriously. My philosophy is, put together a wide range of options that can be timed and executed in a great variety. Most importantly, not all of the options need to be executed in order for the Happening to be a success. If I were to use a beanbag toss game as a metaphor, and it was known that five beanbags were required to make it in the bucket to win the game. And lets say I would have on average one out of every two beanbags thrown would make it in the bucket. I would request 15 beanbags ensuring that I am well above my average to have success.
When running an event, I try to be focused on the goal of the experience, and not bogged down in the ever-fluctuating details of the production. Always making sure to deliver on the experience, and not get hung up on my preconceived expectations. By applying this process myself, my clients are able to relish in the moment. They are not dictated by our expectation but experience reality heightened by our efforts. As time goes by I have become so much more aware, that it is not so much what I do, but how I choose to react to situations that dictates my success. I try to apply this humility in all my affairs.
Create and attend the miracle together!
Better than we found it!
When I first came into the industry we would spend days weeks, even months preparing and building for an event, making sure the environment would set the stage. Ironically, at the conclusion of our event our teams would come in and dismantle, pack up, and load the majority of of the items so meticulously prepared just hours before. With tractor-trailers filled with items no longer needed, we would send it off to the local dump, where an often substantial fee would have to be paid. At the time we did not think twice about it, it was just part of our process. Now, many years later I look back at this and think there probably could be a significant sized ski resort built on the mound of disregarded waste from the events industry alone.
Is it worth it?
In today's world so many of us can have almost anything, at anytime, accessible to us at the press of a button. I hear people talking about significant moments coming up, and their dread in putting everything together. I've heard them saying it's just not worth all of that work to me. This is one of those moments when I use penance of tongue. And I'm sure, as many of you are reading this, you're saying, wait a second I too feel that way sometimes, it is too much work. My reply is, there is work
and a great deal of it. However it is that attention and effort that resonates in the results, as the saying goes nothing great without effort. I have a hard time with that mentality, of that it's just too hard to do and therefore to not do it at all. At home I have a similar conversation with my 13-year-old about school and his homework, and the response that I provide him is similar to the response that was provided to me by my parents.Full Story »
It's All in the Details!
[vc_row][vc_column][vc_column_text]
Years ago, I was a young man who moved out to New York with a duffel bag and dreams of building a better life. My apprenticeship had just started with the late great Robert Isabell. Like it was yesterday, I remember we had a meeting at one of the top hotels in New York City and I was asked to join. Robert was a man of few words, and to be included in any public outing with him was a big deal!Full Story »
Why hire a wedding planner?
There's always a planner. I hear it all the time, do I really need a planner? The answer is unequivocally, Yes! bThis answer is as black-and-white to me as would I choose to operate on myself?I think where it gets confusing, especially with the to be wed is they think, l commonly plan my own parties and many with great results so why do I need a Planner?Full Story »
How to Create an Out-of-the-Box Wedding
Long gone are the days that weddings are confined to country clubs, hotel ballrooms and banquet halls. I will always remain committed to the classic wedding, however I must admit I love the creativity and expressionism that is being introduced more and more in today's weddings.
Traditional versus Modern Wedding
The bond of marriage is created on a foundation of tradition, that has evolved through modern inspiration. When thinking about the topic of modern versus traditional. I can't help but remember the phrase something old, something new, something borrowed, something blue. 
All suggestions I do believe have value, but for now let's focus on the something old and something new.  Have you ever look back at pictures of weddings from maybe your grandparents? your parents? or older family and friends?

It's About Time.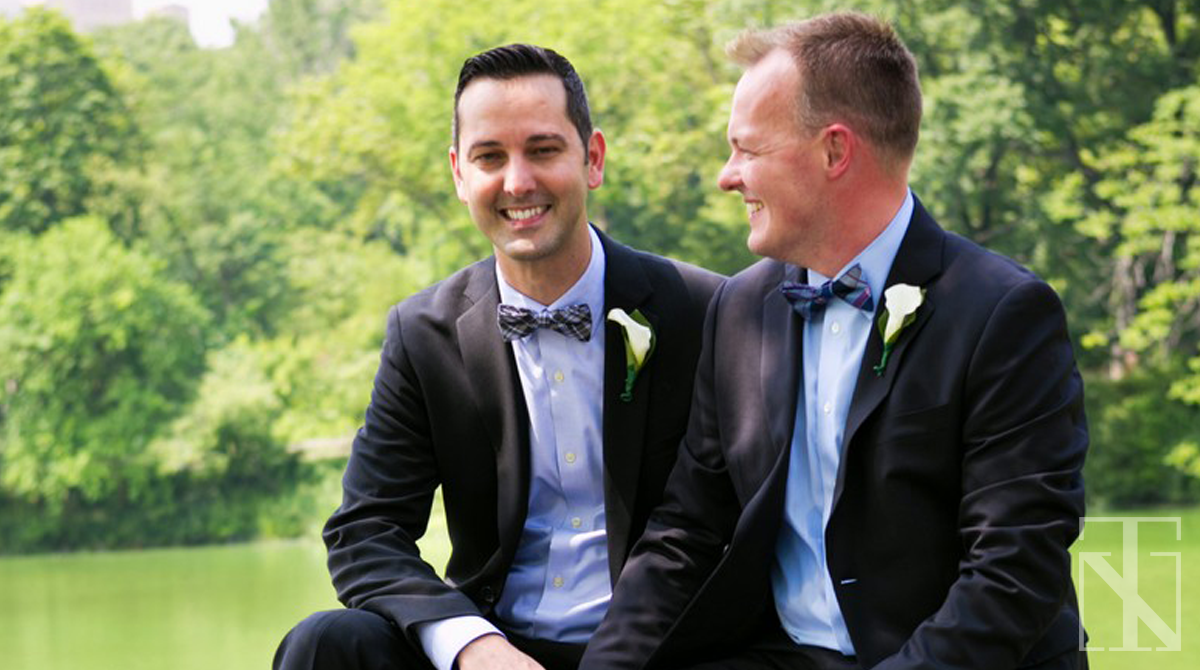 As the proud son of a gay father, I grew up hearing all of the stereotypes as well as understanding all the shame and repression gay individuals felt from a society that did not accept them as they truly are.
I never understood, what was the big deal? The love I felt from my father was genuine, and the contribution he made to my life is beyond significant. How could sexual orientation affect the baseline of human principals?
How to have a gorgeous wedding on a budget
[vc_row][vc_column][vc_column_text]
It's too bad that such a great sum of money, $10,000, is considered a challenging sum to pull off a beautiful wedding. In reality the beautiful wedding is not dictated by the budget but rather by creatively planning within your means. Here are three key points that will allow you to exceed expectations within your budgetary parameters
How to plan the perfect outdoor spring wedding
[vc_row][vc_column][vc_column_text]
Whose senses do not connect with the sights, sounds and smells of a spring wedding? The beautiful scent of flowers blossoming, the glint of the sun reflecting on vibrant new spring leaves as a soft breeze blows!
To me this is what lifetime memories are made of!
So now comes the challenge! We can all agree that the perfect Spring day is the ultimate outdoor environment to set the stage for your nuptials.
If you are so inclined to have an outdoor springtime wedding, here 4 key tips to help you plan for the best but be prepared for most scenarios:
Engagement! What's next?
[vc_row][vc_column][vc_column_text]
Putting a plan in place
Congratulations!
This is a very exciting time and one that is a joy and an honor to share with family and friends.
My recommendation is prior to sharing the news, talk with your partner regarding the weddings' vision. Whether it is recapping what has already been discussed or brainstorming on what it could be. I assure you it will prove to be tremendously beneficial and exciting!
Ballroom Wedding Planning
[vc_row][vc_column][vc_column_text]
[/vc_column_text][/vc_column][/vc_row][vc_row][vc_column][vc_column_text]When planning a wedding reception in a ballroom there are two key factors that if not properly manage can lead to unsatisfactory results.
Location, location, location!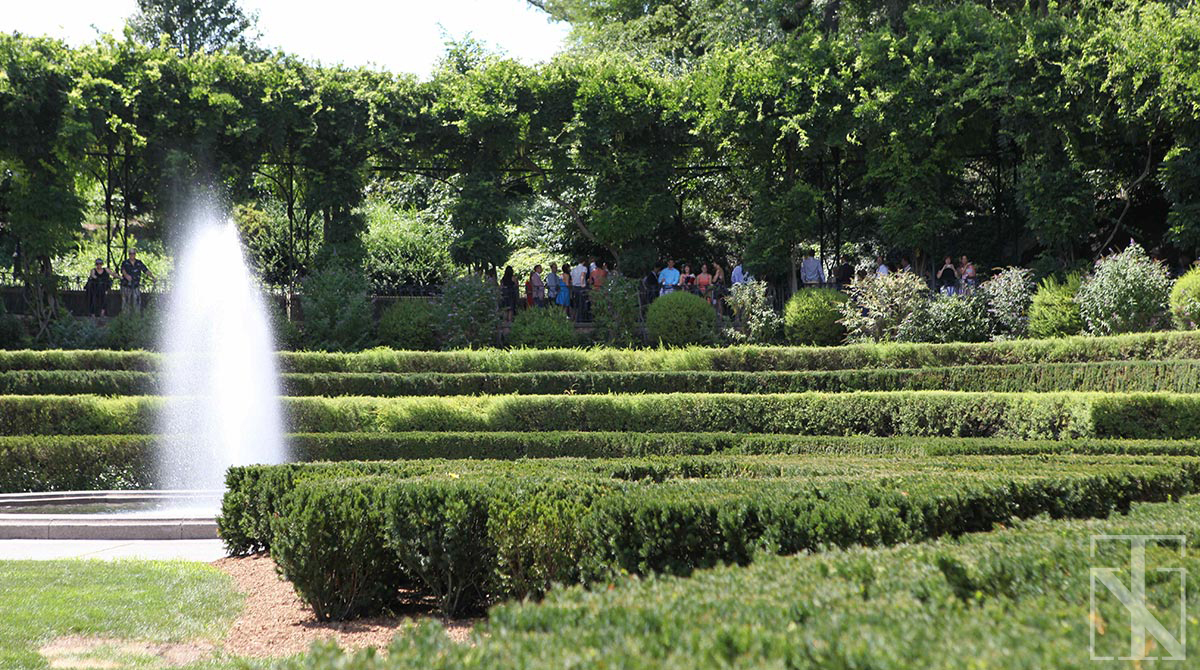 It is one of the key initial decisions to make and often the hardest to correct after-the-fact. Finding that perfect location that you can identify with and that fits your design esthetics, size, date and budget parameters are one of the most important decisions to make when planning a wedding. I often find it is impossible to aquire something that fits all the criteria, however if you do find this perfect location it is a Godsend. I recommend to strike fast while the iron is hot, this will make the next steps so simple. If you are like many people having a hard time, this is normal. Finding a location that fits 7 out of your 10 key criteria is perfectly acceptable. You will be able to offset some of the location's challenges by emphasizing or simplifying other areas in your planning process.
The Presents have Arrived
[vc_row][vc_column][vc_single_image image="1124″ img_size="full" alignment="right"][vc_column_text]When I started my journey in the event industry, my very first event was a wedding. I was enamored and enthused through the privilege of participating in helping others and creating a wedding. My passion came in the creative state of working to shape and form something extraordinary. The moment announcing the union of two people, has given me the drive to exceed expectations.
Secrets to a Successful Wedding
[vc_row][vc_column][vc_single_image image="1073″ img_size="full" alignment="right"][vc_column_text]
In this day and age, where we are catered and tended to on all aspects of our lives, it is easy to get lost in ourselves. You know the feeling we all get, from a one-sided conservation. When creating your wedding, focusing on the day for yourself rather than for your friends and family, will produce the similar results of a one-sided conversation.  One of the most important and keen secrets to a great wedding , is not to focus on you, but on the family and friends who will be celebrating with you!.
Spring is in the Air!
[vc_row][vc_column][vc_single_image image="1071″ img_size="full" alignment="right"][vc_column_text]
With the holidays now past and welcoming in the New Year, planning season is upon us! Each season brings individual characteristics to form the backdrop for your perfect and ideal happening. Spring is just around the corner and with it, brings a new life. Full Story »
Blessing During the Holidays
[vc_row][vc_column][vc_single_image image="816″ img_size="full" alignment="center" onclick="custom_link" link="https://tomnoel.events/blessing-during-the-holidays/"][vc_column_text]
The holidays are a GREAT time to ask for a parent or loved one's blessing. It's the time to give from the heart and to recognize what we are grateful for.
As we celebrate each other, we all recognize the true meaning of family. What better way to unite, by popping the question to your significant other! Having a bit trouble on how or when is the right moment?
---