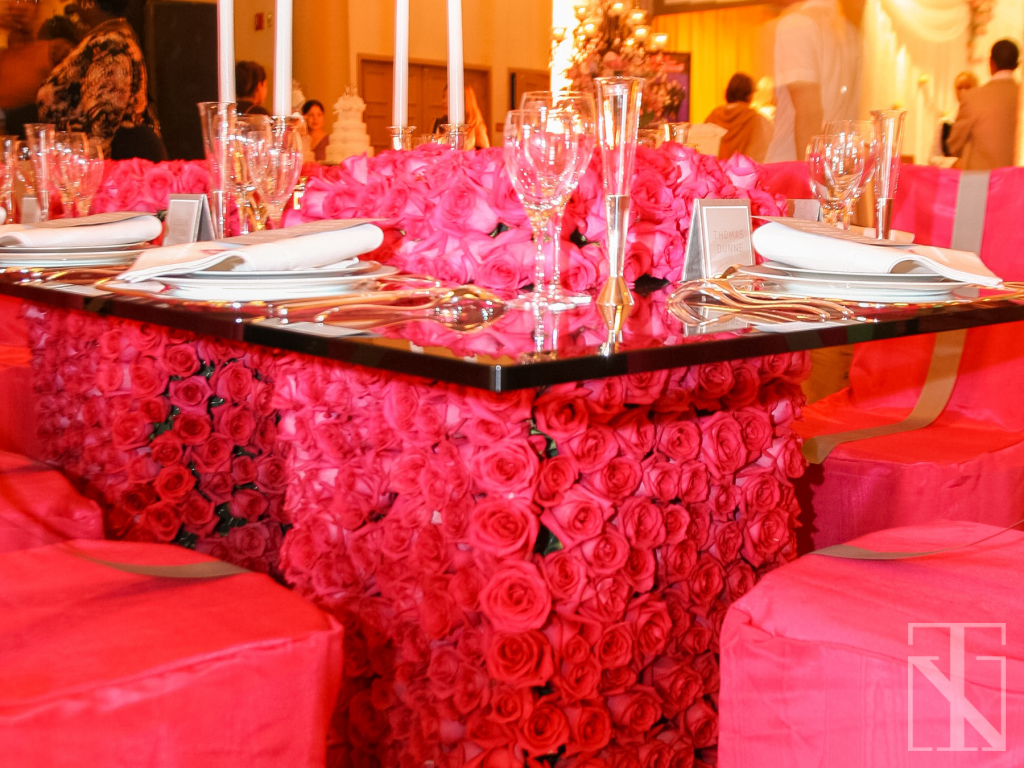 A great way to get people present and build a lifetime memory is to take one common thing and focus on it; then weave that into your happening from beginning to end. Whether it is a sight, sound, texture, or a taste – infuse this one special element throughout. Let's use for example a sunset. This is an occurrence that happens every day in everyone's life, but by you sharing your appreciation of it and making it a focal point of inspiration, can unify yourself with your guests and in a very selfless fashion. There are so many points of inspiration that come to mind when I think of Sunsets; the conclusion of the day, the birth of the night, light to dark spectrum of colors associated with the sunset, enlightening glow of dusk, and the mysterious aurora of the night sky.
Now comes the fun part infusing it into the Happening. I always like to design my happenings backwards going from the big moment and working my way out. The obvious choice would be something like a ceremony at sunset. From here, I can envision what the color scheme for the environments to be playing with beautiful warm tones; pinks, oranges, and ambers. Throughout the scene from personal flowers to aisle runners and even accents on the wedding party's attire. For the cocktail reception to follow, keeping the theme, going by pairing colors of dusk to night throughout every aspect – decor, florals, lighting, tenting, and even entertainment. Use table linens starting with guest arrival table and ending with dining tables going from the bright to rich colors. The same thing can apply for the lighting. Printed goods like save the date, invitation, and menus, maybe just a slight fade of color from top to bottom. Or consider adding in a simple logo such as the silhouette of the circle we all see before the sun slips away – it could be beautiful when done in a foil stamp.
Think about sunset inspired dessert, a peach Carmel flambé could really be just the right feather in your cap! Add in a couple of songs dealing with a Sunset and night and you are there! Repeat, repeat, repeat! The choice is up to you to do it boldly or subtly, they both work! It's just a matter of preference.
When I think back on some of the greatest Happenings, they come always connected by one common denominator – infused by inspiration and brought to life through celebration!